PROCESS
MADE IN A WORKSHOP, NOT A FACTORY

Every item we sell is made by our team of craftsmen right here in Southern CA. Each piece that leaves our shop is molded, cast, de-molded, diamond honed, cleaned, sealed, and detailed...all by hand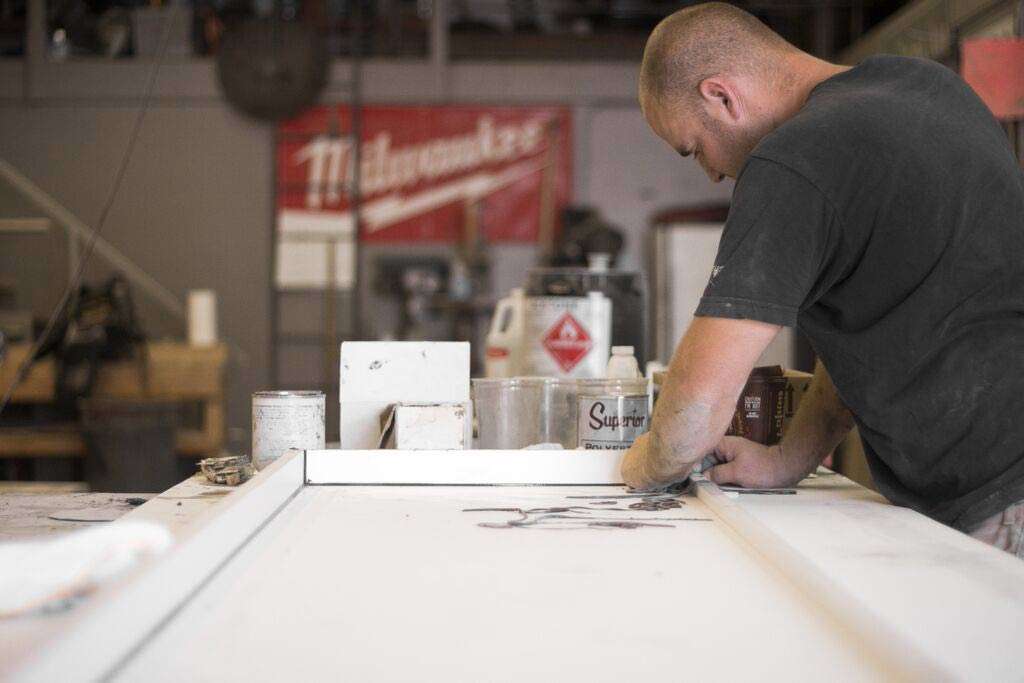 Each piece starts with a custom mold. From wood to fiberglass to spandex, we use just about anything we can get our hands on.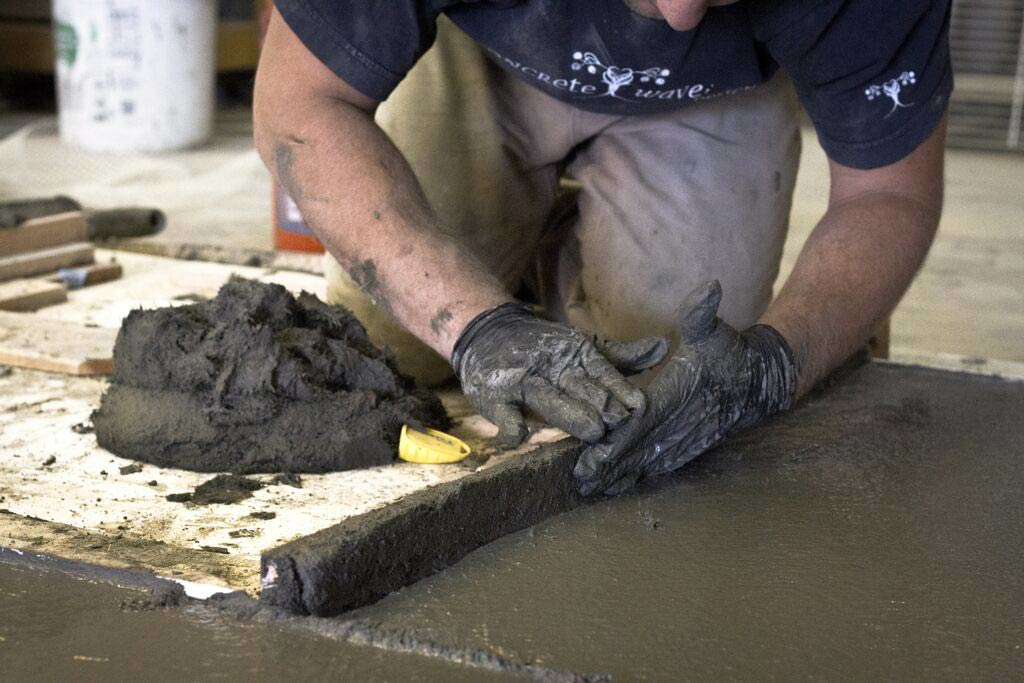 Casting is controlled chaos. As much as we follow specific processes, concrete can throw a curveball. But that's what makes every piece a little different.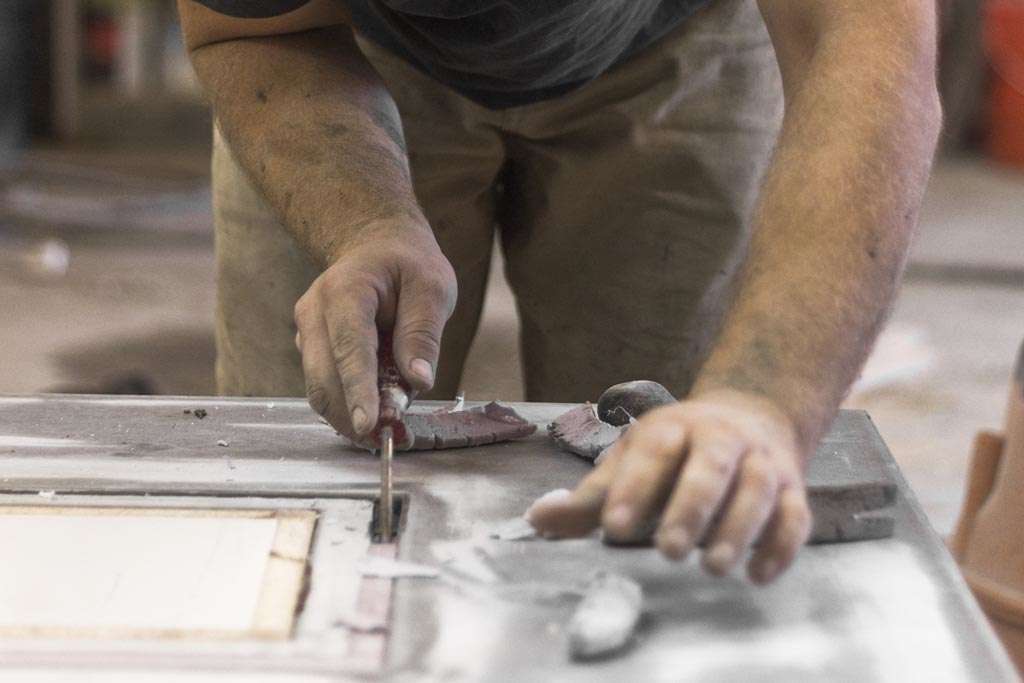 Using diamond impregnated pads, we hone our pieces to smooth out any irregularities and bring out the true characteristics of the concrete.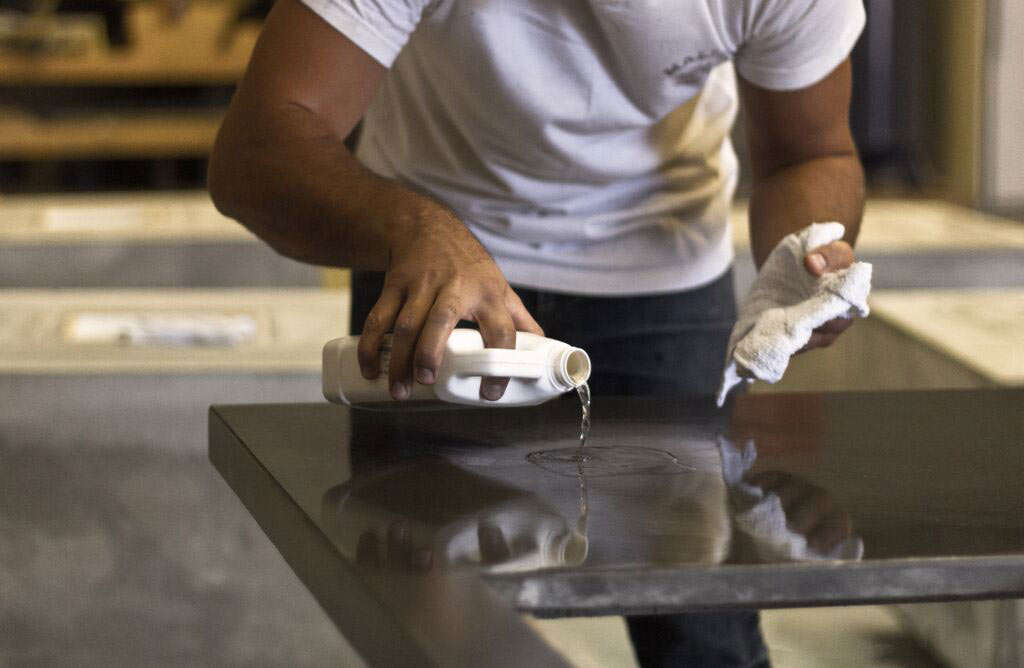 Our pieces then get fully sealed, ready to withstand full use. With normal use, this should be the very last time it gets sealed.

Ultra-Lightweight, Fiber-Reinforced Concrete


Lighter / Stronger / Better
Using our own mix of sand, cement, and recycled aggregates, we can achieve an ultra-lightweight mix that still maintains the true characteristics and features of traditional concrete. Doing this not only saves our backs, but it takes away a lot of design limitations of traditional concrete or stone. We're able to cast much larger pieces without having to seam pieces together or cast onsite.
Advantages
Cast as thin as 3/8" (Typically 3/4" - 1" thick)
1/3 the weight of traditional concrete and 1/2 the weight of most natural stone
Superior strength and flexibility over traditional concrete
Excellent crack-resistance
Great for complex 3-dimensional shapes
Larger pieces without seams
Real concrete, not a low-quality imitation or coating